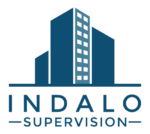 Breathe healthy air all the time
The predictive solution that improves healthy air in your buildings without consuming more energy
INDALO Supervision is your software service dedicated to the smart management of your buildings to anticipate indoor pollution and protect the health of occupants. Compatible with energy savings, the solution preserves the health and comfort of the occupants of your buildings (education, offices, hospitals, nursing homes, restaurants, hotels, swimming pools, industry, etc.).
This smartbuilding solution predicts the levels of pollutants in your rooms and prevents the air from being stale by anticipation by optimizing and intelligently controlling the ventilation system. Rest assured, INDALO Supervision even reduces your energy bills.
Communicate on your good management of indoor air quality
With INDALO Supervision Basic
Measure, anticipate and prevent the spread of Covid and indoor air pollution
Communicate and reassure your occupants thanks to a clear display for any medium: TV screen, tablet, smartphone via a QR code
Protect the health and comfort of your occupants by anticipating indoor pollution
Preserve the health of your occupants
while reducing your energy bill
With INDALO Supervision Premium
INDALO Supervision Premium includes the creation of a 3D digital twin of indoor air quality. Thus, in addition to the advantages of the Basic offer, you benefit from intelligent ventilation control via a BMS or a controllable air handling unit.
You guarantee good indoor air quality throughout the building
(rooms not equipped with sensors included)
You reduce your energy consumption
You reduce your expenses thanks to our predictive maintenance alerts
You save money by reducing the number of indoor air quality sensors, thanks to our whole building modeling
How about testing our demo account?
Would you like more information on INDALO Supervision? We can answer all your questions, give you a demonstration of our solution and give you free access to a demo account.
237 rue du Ballon – La Madeleine 59110
By Mail :
Offer INDALO Supervision to your customers!
INDALO Supervision can be integrated into your global B2B offers:
enrich your service catalog by distributing INDALO Supervision in white label
integrate INDALO Supervision into your hypervision systems via the API
They trust us

Discover our main partners and some of our customer references.
Contact us
Would you like to contact us to find out more? We are at your disposal by e-mail but also by telephone.
237 rue du Ballon – La Madeleine 59110 – France
By Mail :