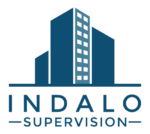 Breathe healthy air all the time, it's possible!
The predictive solution that ensures healthy air in your buildings
INDALO Supervision is your software service dedicated to the smart management of your buildings to anticipate indoor pollution and protect the health of occupants.
This smartbuilding solution predicts the levels of pollutants in your rooms and prevents the air from being stale by anticipation by optimizing and intelligently controlling the ventilation system. Rest assured, INDALO Supervision preserves, or even improves, the energy performance of your buildings.
A complete offer for better breathing
Prerequisites: Installation of air quality stations
Because INDALO Supervision's artificial intelligence uses indoor air quality data, the system requires the installation of IAQ sensors.
We adapt to your equipment if you already have IAQ stations installed to retrieve the necessary information or we call on our partner Ethera to provide it to you.
Let's start on a good basis
1st step: Implementation of the offer and IAQ diagnosis
Let's start with an IAQ diagnosis in order to estimate the potential gains on your indoor air quality and propose corrective actions for a better ventilation strategy.
For this, our team of engineers creates and configures the digital model of your building on our INDALO software with all the information required to launch simulations (technical building data, weather, IAQ data, outdoor air, etc.).
You are informed and alerted
2nd step: IAQ forecasting and ventilation optimization service
Thanks to its machine learning coupled with the INCA-Indoor© calculation engine, INDALO Supervision carries out continuous indoor air quality simulations over the entire building, non-instrumented rooms included.
On a dedicated web page, you will be able to:
monitor the air quality of your interior in real time and that to come
analyze the sources of pollution
be warned of exceeding pollution thresholds and malfunctions
consult the indoor air quality monitoring report for the past weeks
Relax, INDALO Supervision manages the ventilation system for you
Depending on its predictions, INDALO Supervision will send the ventilation control instructions, in line with a good energy optimization of your building. With or without controllable AHU, compatible with your BMS, INDALO Supervision adapts to meet your equipment and your needs.
How about testing our demo account?
Would you like more information on INDALO Supervision? We can answer all your questions, give you a demonstration of our solution and give you free access to a demo account.
237 rue du Ballon – La Madeleine 59110
By Mail :
Offer INDALO Supervision to your customers!
INDALO Supervision can be integrated into your global B2B offers:
enrich your service catalog by distributing INDALO Supervision in white label
integrate INDALO Supervision into your hypervision systems via the API
They trust us

Discover our main partners and some of our customer references.
Contact us
Would you like to contact us to find out more? We are at your disposal by e-mail but also by telephone.
237 rue du Ballon – La Madeleine 59110
By Mail :