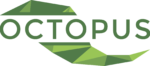 We spend 90% of our time indoors.
What if we were concerned about the air we breathe?
Our IAQ support in the operational phase
Do you want to be guided in your design / renovation choices or simply have them validated?
Do you want to know if the ventilation strategy you have chosen is the most appropriate?
Have you made the best compromise between IAQ and energy performance?
What is the impact of outdoor pollution on your interior?
Octopus Lab provides you with an answer to all these questions and helps you with recommendations!
We help you make the right construction choices
Based on well-chosen criteria (room dimensions, type of design, materials and ventilation systems, furniture), Octopus Lab performs simulations using the INCA-Indoor© model, whose expertise it exploits, in order to determine the resulting IAQ in your future building. A detailed report on the chemical composition of indoor pollution and its origins is provided to you.
We bring you recommendations for better air quality
In the event that the indoor air quality turns out to be poor, Octopus Lab provides you with alternative layout solutions until you obtain a configuration for which indoor air quality is considerably improved and optimal. Our expertise and experience allow efficiency and speed of processing.
They trust us
Discover our main partners and some of our customer references.
Let's build healthy buildings together
By using exclusive tools, Octopus Lab can digitally simulate the indoor air quality (IAQ) of a building to be constructed or renovated, depending on its materials, use and environment.
Octopus Lab supports you:
in the operational phase during the design or renovation of your building
in the R&D phase to add more value to your solutions and meet your specific needs (ventilation systems, materials, etc.)
Contact us
Would you like to contact us to find out more? We are at your disposal by e-mail but also by telephone.
237 rue du Ballon – La Madeleine 59110
By E-mail :